Who We Are
We are a social business managed and staffed by Myanmar women. Many of our employees are women living with health challenges. We take pride in designing and sewing great mosquito repelling bed nets.
What We Do
We train and employ our community's most vulnerable women ensuring their financial security.
We design our bed nets based on customer feedback using the highest quality materials.
We sell our bed nets at prices our community can afford.
We donate our bed nets to families in crisis.
We promote healthy families by preventing illnesses from malaria and Dengue Fever.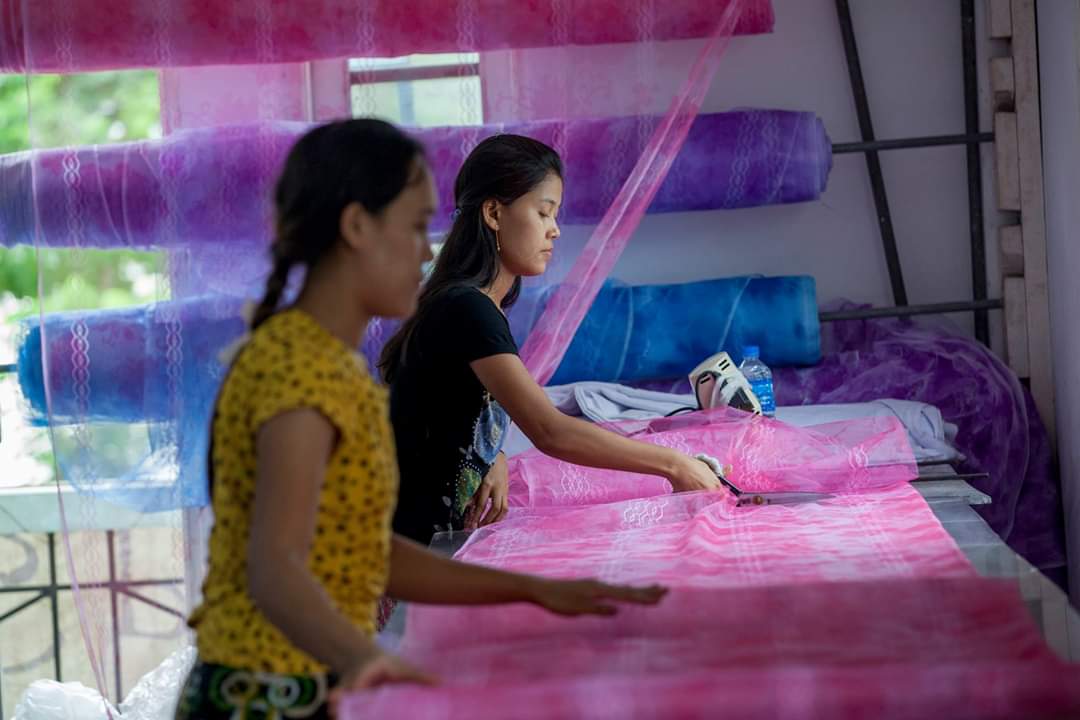 Insecticide Treated Bed Nets Prevent malaria and Dengue Fever
Families sleeping under insecticide treated bed nets suffer less from malaria and Dengue Fever. These diseases target rural Myanmar villages killing pregnant women and their children and diminishing the community's ability to work and thrive.

GoodSleep helps villages in acute crisis by freely distributing designed specific bed nets and providing malaria/Dengue Fever prevention and reproductive health education. Our education program ensures that every family receiving a GoodSleep insecticide treated bed net values it as household treasure.

GoodSleep Success
GoodSleep Bed Nets, founded in July 2008 by BusinessKind Myanmar, has made and sold over 100,000 bed nets and has donated over 30,000 bed nets to poor Myanmar families in crisis.
GoodSleep became a sustainable neutral profit business after one year of operating. Profits generated are used to grow GoodSleep, increase employee benefits, lower bed net prices and donate more bed nets to families in crisis. GoodSleep is now the largest retail selling bed net in Myanmar.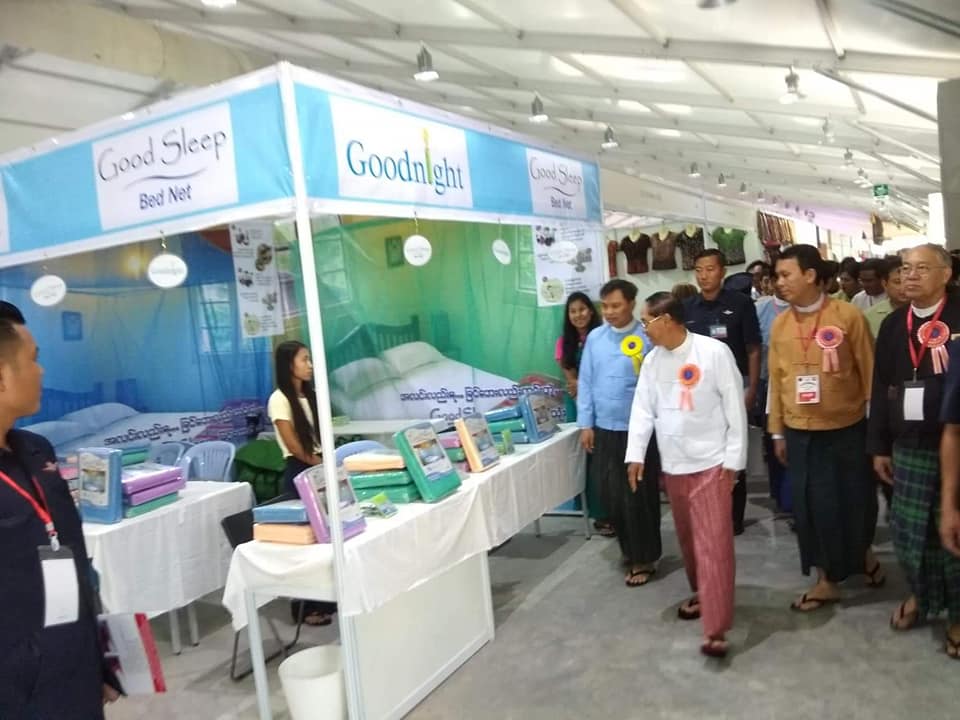 Vice President U Myint Swe and Chief Minister of Yangon Region U Phyo Min Thein opened 7th MSMEs Product Exhibition & Competition in Yangon (November 17, 2018)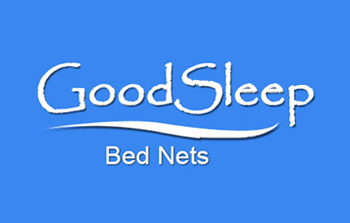 How to Buy GoodSleep Bed Nets
Please visit www.GoodSleepNet.com to see our standard bed nets and to order a custom design bed net. Please note we only deliver bed nets inside Myanmar.
Your personal bed net order helps us to donate a bed net to a family crisis
How to Donate GoodSleep Bed Nets
$9 donation provides a family with a family size insecticide treated bed net and malaria/Dengue Fever and reproductive health education
$ 225 donation provides a village of 25 households
$ 450 donation provides a village of 50 households
$ 900 donation provides a village of 100 households
Contact us directly at helengunthorpe@gmail.com, thandarko.BKM@gmail.com
Donate
GoodSleep Bed Nets are good quality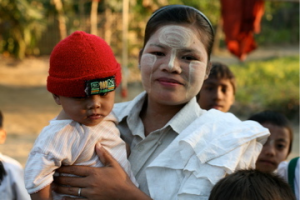 "Because GoodSleep Bed Nets are good quality, designed to fit our homes and priced right, families in our village buy them, use them and protect themselves from deadly diseases.
Daw Khin Win- woman village leader